About us


Manufacturing
The company has employed experts and engineering technicians from other domestic large- and medium-sized
transformer manufacturers to hold key management and technical positions. All the production and manufacture
processes are under the control of technicians; the product process tests and factory tests are computer operated
and factory test reports are issued by computers. With the dry-type transformer production materials and technology
imported from DuPont as well as advanced production technologies and equipment, the company is fully equipped with
production conditions of various transformers.

Quality
The quality management of Xiechen is an extension of our persistent pursuit of quality. The company strictly follows the
quality policy of "technology-based development and quality-oriented brand strategy" and imposes ISO9001 internationa
l quality certification system on the entire process from design, production to testing of the products. We have obtained
registration certificates for such transformer models as S11MR30~1600/1 0, S9, SZ92000~31500/10~35, ZGS9Z(H)200~1000110
, S11-630-1000/20, SHl5-630/10 and passed KEMA test of the 110KV products.

Managment
Xiecheng spares no effort to promote standardization and modernization construction, practices standard and scientific
management and has a group of employees of high solidarity and loyalty. It is exactly the work enthusiasm and creativity
of each employee that has provided a steady flow of momentum for the development of the company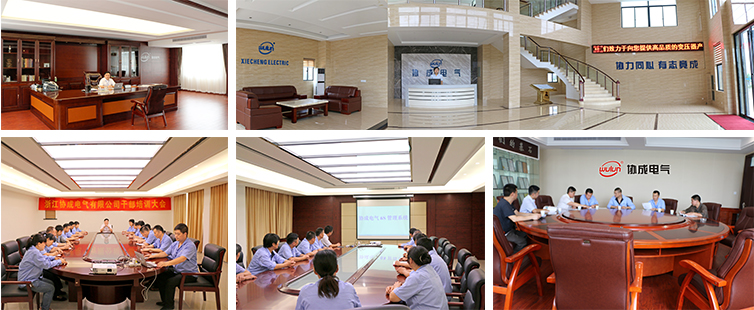 Innovations
The company has imported Sillcon Gra Phics Indk work station and related professional designing software from the US.
Product temperature rise design, field intensity calculation and other aspects are fulfilled by computer and simulation of
the designed three-dimensional entities of our products is fulfilled by preinstalling them on the work station, thereby improving
work efficiency and quality and reducing design errors. With strict control procedures and rigorous design styles combined and
by following ISO9001 quality control procedures, all links from design input, design output, design review and design change are
under control.

Service
Xiecheng people believe service is the extension of corporate quality. By adhering to the philosophy of "services and integrity
are the cornerstone", the company focuses on providing high quality products and professional services.The "presales", "sales"
and "aftersales" services as well as the dynamic information feedback mechanism are bridges of communication between Xiecheng
and the users. Through free technical consultation, free training, 24h quick maintenance services and lifetime follow-up services,
Xiecheng and the users are witnessing the profits and convenience brought about by the additional value of the brand.